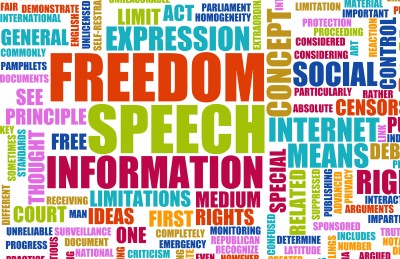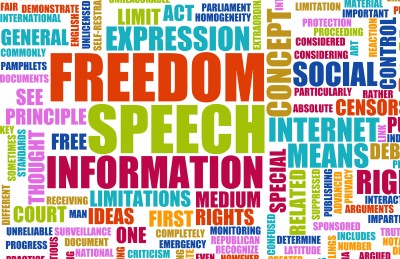 Following a landmark judgment from the Indian Supreme Court which has struck down Section 66a of the Information Technology Act, declaring it unconstitutional as it affects Right to Freedom of Speech and Expression enshrined under the Indian Constitution, the MMM has set up a Committee to study the full judgement and implications on the Information and Communication Technologies (ICT) Act 2001 of Mauritius. The committee comprise of Reza Uteem, Veda Baloomoody, Pradeep Jeeha et Dave Kissoondoyal.. The Committee will decide whether to challenge the ICT Act 2001 in the Supreme Court or request for a Select Committee from the Government.
Article 19 of the Constitution of India stipulates that all citizens shall have the right to freedom of speech and expression but State can impose reasonable restrictions in the interests of the sovereignty and integrity of India, the security of the State, friendly relations with foreign States, public order, decency or morality.  The right to privacy has been read into the right to life guaranteed by Article 21 of the constitution.  
The Indian Penal Code already criminalises several kinds of speech, and applies online. Individuals could be punished with a jail term ranging from two to seven years for speech that is found to be seditious, obscene, defamatory, promoting enmity between different groups on ground of religion, race, place of birth, residence, language, committing acts prejudicial to maintenance of harmony, or consisting of statements, rumours, or reports that may cause fear, alarm, disturb public tranquillity, or promote enmity or ill will.
Internet users are also subject to criminal punishment under the Official Secrets Act for wrongful communication of information which may have an adverse effect on the sovereignty and integrity of India.
Section 66A of the Indian IT (Amendment) Act (2008) stipulates that anyone sending by means of a computer resource or a communication device, grossly offensive, menacing, knowingly false or misleading information, shall be punished with imprisonment for a term which may extend to three years and with fine. Section 66a also empowers police to arrest a person for allegedly posting offensive materials on social networking sites
In a landmark judgment, the Indian Supreme Court has struck down Section 66a of the IT Act and in their order, the court said, Section 66a violates Article 19 of the Constitution.   They say Section 66a of IT Act clearly affects Right to Freedom of Speech and Expression enshrined under Constitution.
Similarly in Philippines, on 18 February 2014 a ruling of the Supreme Court declared key provisions of the Cybercrime Prevention Act of 2012 unconstitutional as it penalises even legitimate expressions of opinion online.